DESCRIPTION:

HOME FRONT: EVERYDAY LIFE IN 1940S
IS AN EXHIBITION OF AMERICAN ARTISTS WHOSE WORK REPRESENTS DAILY LIFE IN THE US DURING WORLD WAR II. WE SEE THE FAMILY'S REALITY—HOW MOTHERS AND CHILDREN SURVIVED WITHOUT HUSBANDS OR DADS IN WARTIME. THESE ARTISTS SHOW US ORDINARY PEOPLE AND THE
BEAUTY OF LIFE
EVEN THROUGH STRUGGLE. THE PUBLICATION AND IDENTITY DESIGN FOCUS ON THE
TENSION
AND
IMBALANCE
DURING THIS PERIOD.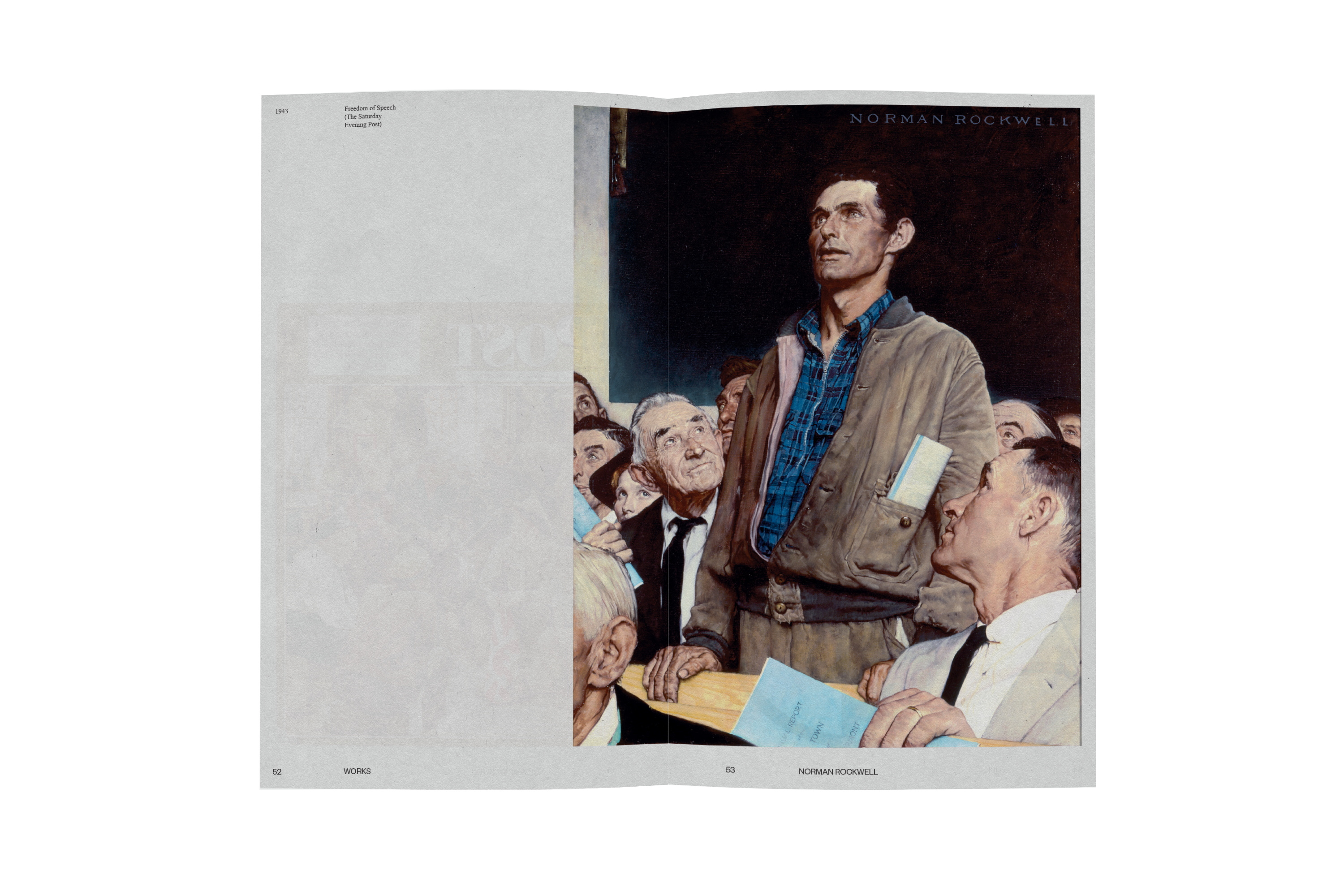 {THE FOUR FREEDOMS ESSAY↑}
APRIL 2020
HOME FRONT: EVERYDAY LIFE IN 1940S
EXHIBITION DESIGN, MOTION GRAPHICS, CATALOG